Black Friday everyday!  See our cue and case deals!                Click Snooker or Pool
Best selection of snooker and pool cues on the internet! Phone us to discuss your requirements on 01271 889147 for expert help or click product ranges below for more information. Visitors to our showroom in Devon are welcome by appointment.
Showroom now re-open!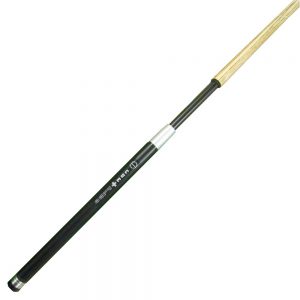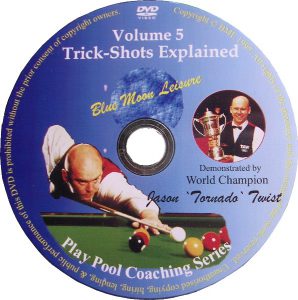 FREE POOL COACHING VIDEO PAGE – Learn to be a better pool player  and win more matches. Our FREE coaching sessions feature World Champion Jason `Tornado` Twist you are sure to learn something that will improve your game. Edited from the `Play Pool` video series we cover everything from the Stance and Bridging through to the more complicated `Advanced Techniques` which includes Side Spin, Drag and even Swerve Shots. Just click here to take your game to a higher level!
We are advising our facebook friends to subscribe to our newly launched  `Blue Moon Newsletter` instead. Win a cue! See Special Offers! Get `Discount Codes`.  Click Here to subscribe for details and a FREE Coaching video. You can always contact us by e-mail on info@bluemoonleisure.com or by phone on 01271 889147 with any questions and we will contact you a.s.a.p.
Blue Moon Leisure are specialists in Telescopic snooker and pool equipment but also supply a wide range of traditional snooker and pool equipment to customers worldwide. Many of the products on this website can not be bought anywhere else and offer exceptional value for money!
We manufacture many of our products here in the U.K and supply to some of the biggest names in snooker. Don't be fooled into buying cheaper Chinese copies, you know you will be getting the best when you buy from us. Having good products is no good without a good service and with our 30 years experience in snooker and pool we invite you to put us to the test! You can contact us any time to discuss your requirements on 01271 889147. Check out our product ranges below by clicking on the images that are of interest to you.
As the world leaders in telescopic snooker and pool equipment we manufacture the cue extensions and table equipment for the professionals and it is often seen being used at major tournaments, including the World Championships. If you are more interested in good value Traditional snooker and pool cues then we also have a great range. Blue Moon offer a wider range of cues and accessories then most on-line snooker and pool suppliers. Our sister site snookercues.com also has cues from some of the worlds leading cue manufacturers, including one of the oldest in the UK, Peradon and Fletcher, as well as BCE and Riley. This site includes mostly our own range of products, many which we manufacture ourselves and only sell direct so you are getting some great deals as well as high quality products.
Our website has all you need for snooker and pool. Snooker cues, pool cues, cue cases, snooker cue extensions, pool tables, snooker tables and accessories of all types and in many price ranges so you are sure to find what you need. You can always phone us on 01271 889147 to discuss any requirements, or you can buy direct on-line.
We also have a showroom with over 100 snooker cues and pool cues on display and you are welcome to visit us and try some of our snooker cues or pool cues on our showroom table. Please phone us to make an appointment as we are sometimes out table fitting.
Many of the snooker cues and pool cues on our website are made in the UK. We try hard to offer great products with a great service, please give us a try!
There are hundreds of sites now selling snooker cues and pool cues but many are simply website businesses run by people who have very little knowledge of snooker or pool. We have over 30 years experience in the pool and snooker industry and for two very good reasons, Quality and Service.
Enjoy your shopping! And now that you have found us, why not check out Part 1 of our FREE pool coaching video series by clicking on the video below.